When you think about Interlaken wine culture & wine tasting don't come immediately to mind. Hidden in the nearby village of Spiez however is one of the greatest Alpine wineries which invites for a nice walk & hike through their vineyards and some great wine tasting.
Alpine Wine Culture Spiez
The so called Alpine wine culture vineyard (Alpine weinkultur) is one of the most high-lying vineyards north of the Alps. Due to lake Thun's balanced clima, the right variety of vines as well as the warm southern wind called «Föhn» allows them to produce beautiful, fresh, lively Spiezer White Wines and sophisticated, elegant and fruity reds. A glass of Spiezer wine reflects the pre-alpine landscape and is worth a try if you are looking for a unique and tasty Swiss wine.
They have lake wine that are fruity & fresh, mountain wine that are elegant & fine and peak wines that are unique, brave and rare. Find their entire range of wine here.
Wine walking & hiking on the Rebberg
At the Alpine wine culture in Spiez you can enjoy a stunning hike through their vineyards located on the Rebberg, right next to the Spiez castle and old town.
This Spiez Rebberg wine adventure trail is a themed hike that revolves around the origins of Spiez wine. On 12 panels you will be taken into the world of vines and good wine. Short films illustrate the work in the vineyard and you can access all of this simply with your smartphone using a QR code. The circular route has breathtaking views of Lake Thun, the Spiez castle and the Alps. Benches invite you to linger, have a picnic and enjoy yourself all along the way. The hike takes 1 – 2 hours, depending on how much time you take for the individual theme boards.
Maybe grab a fondue backpack, add a bottle of Spier wine and create a truly unique wine experience with stunning views.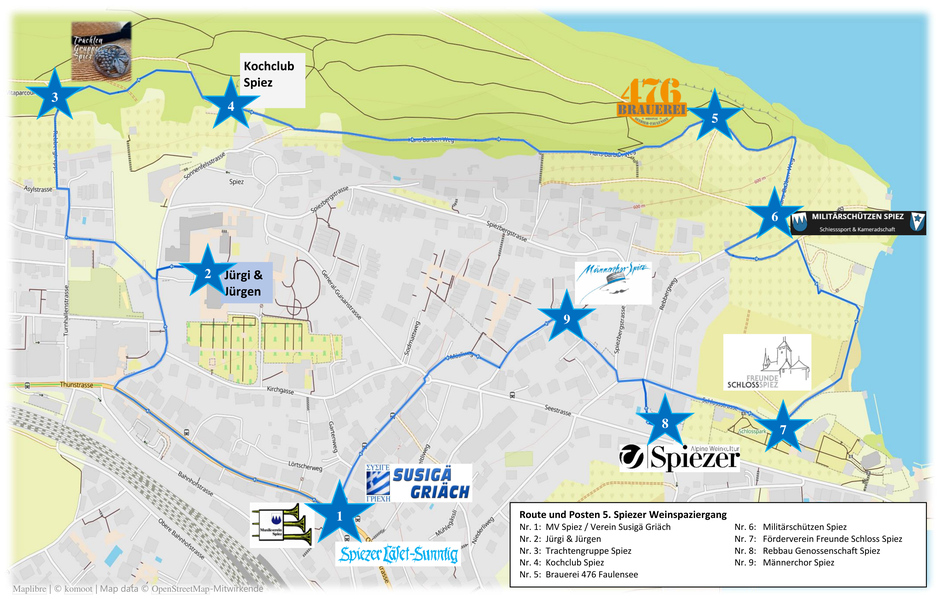 Wine Museum Spiez
While there you should also visit the Museum of Local History and Viticulture (Heimat- und Rebbaumuseum) in the pretty Simmentalerhaus. Learn exciting and surprising information about the skills of local winegrowers and discover interesting details about the craftsmanship of days gone by. The museum's lower floor offers an insight into rural housekeeping, while a fully equipped cooper's workshop, where wine barrels were once made, provides a look at the crafts associated with wine making & viticulture. Visit the old Trüel-Keller to discover interesting facts about the winemaker's year in the vineyard, wine cellar processes and the work carried out prior to bottling the wine.